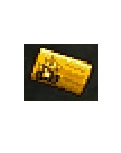 The Metal Slug Points or MSD are the secondary currency in-game, and its used to upgrade your Base or Units
How to get MSP
Edit
There are some ways to get MSP.
You can get MSP from playing a battle and successfully winning any Sortie Mission, you'll still receive a reward even during loss, however, the amount is quite small. The amount is determined by the mission difficulty and the stage it's located.
Another way is from the Daily Prize, and the rewards increase in quantity the more days you play.
The WiFi Versus can also give MSP, however, the rewards vary in quantity, regardless if you win or lose.
The Price of MSP with Medals
Edit
-5,000 MSP Cost: 40 Medals
-10,000 MSP Cost: 75 Medals
-40,000 MSP Cost: 290 Medals
-100,000 MSP Cost: 690 Medals
-200,000 MSP Cost 1,250 Medals